Major rebrand of Doves Farm free from range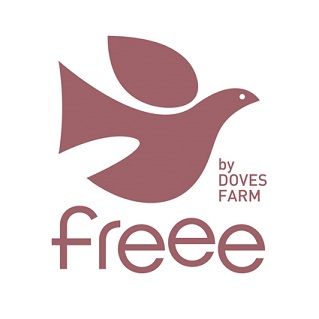 Doves Farm has revealed the results of its £3m rebranding.
The gluten free food producer has unveiled FREEE by Doves Farm, the new home of its free from range.
FREEE by Doves Farm offers consumers a clear distinction between the two core pillars of the business; the traditional organic, wheat containing products, and the gluten free and free from range under the new brand name FREEE. Each area of the business has its own dedicated staff and separate production facilities.
While the products have not been re-formulated, the introduction of FREEE by Doves Farm incorporates a new brand name and logo, which conveys the feeling of freedom to choose natural food without worrying about allergens, such as gluten. Alongside this will sit a brand new website.
Commenting on the launch, co-founder of Doves Farm, Clare Marriage, said: "We felt it was time to clearly define the two pillars of our business and invest in giving our free from range its own home. Our new logo incorporates an additional bouncing 'e' in FREEE that offers a sense of feeling free again.
"FREEE by Doves Farm believes in choosing naturally gluten free raw materials, for example, we would never use HPMC (hydroxypropyl methylcellulose). We do this by offering great products that never compromise on taste and are all clearly labelled for the consumer."
FREEE by Doves Farm features 65 products, including flour, pasta, breakfast cereals, cookies and flapjacks, with two new products added to the range; Gluten Free White Bread Mix and Gluten Free Pizza Base Mix.