Faith in Nature announces new scheme to cut plastic use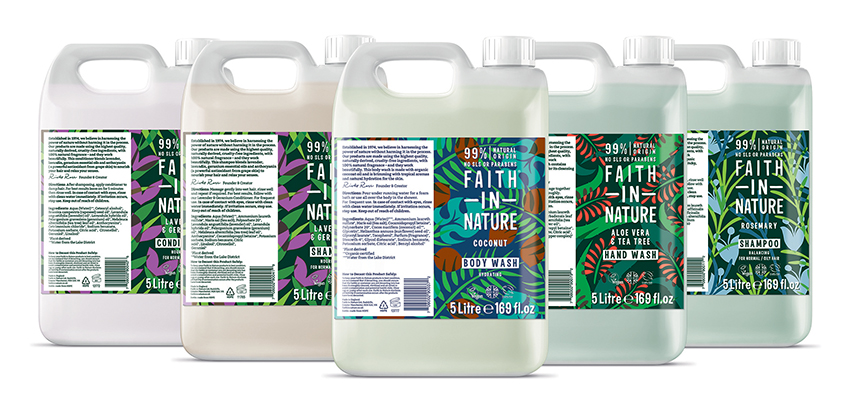 A new recycling scheme has been launched by natural beauty brand, Faith in Nature.
Any customers with empty Faith in Nature 5L container(s), can now send them back to the company's headquarters in Radcliffe, Manchester, where the empty containers will be cleaned and reused in the Faith in Nature supply chain.
The company has used recycled plastic for its packaging for many years and the plastic it uses is widely recyclable but it recognises the need to adapt and become even greener.
Joy Parkinson, Chief Executive Officer, explained: "At Faith in Nature, we are very aware of the impact of plastics on the environment and are always looking at ways to reduce our waste consumption to help our planet. Our new 5L recycling initiative is the perfect way to get our loyal customers involved and on board."