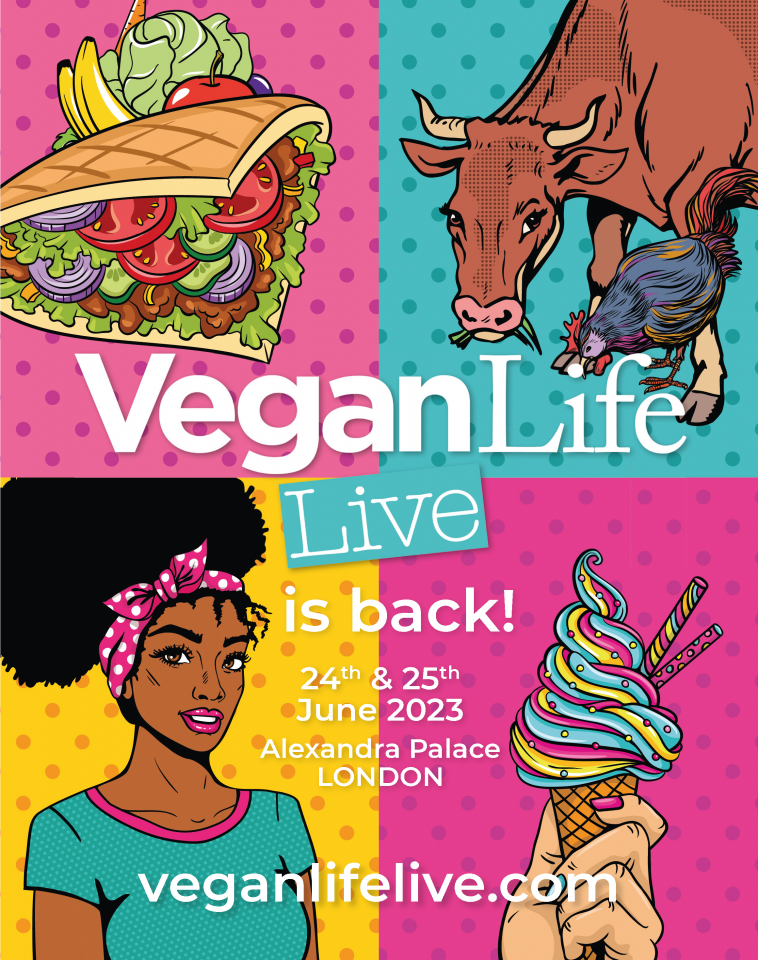 Vegan Life Live, one of the most successful vegan events on the calendar, has announced that it will be returning in summer 2023 as organisers Prime Impact joins forces with original vegan event organisers VegfestUK to co-host the event.
Taking place on 24 and 25 June, the vegan extravaganza will be held at the iconic Alexandra Palace in North London with over 200 exhibitors, alongside cookery demos, talks and presentations and entertainment.
The show is set to retain its original family-friendly broad scope feel that welcomes all comers to experience the benefits of plant-based living, whilst delivering a fresh set of exhibitors, speakers and entertainers, with the addition of music and a stage, plus conference facilities to allow a focus on health and wellbeing in and amongst the general festivities associated with mid-summer.
"Music, dance and fun and games are high on the agenda for 2023," says organiser Tim Barford, from VegfestUK, "and an emphasis of fun and a feel-good factor is even higher, in line with our original vegan events 20 years ago. We celebrate two decades of vegan events in 2023 and what better way to do that by joining forces with Prime Impact to deliver one of the high spots of the year on the vegan calendar."
"Vegan Life Live 2023 aims to deliver a high energy experience welcoming everyone interested in plant-based living, from the vegan curious to accomplished veterans," adds Keith from Prime Impact. "Vegan Life Live is recognised for attracting a diverse audience and, in joining forces with VegfestUK, the 2023 show will benefit from a wealth of experience and know how to further expand its appeal. Together, our focus will be on delivering a fun filled entertaining weekend where new culinary skills can be learned as we celebrate a vegan summer party like no other. Known as the people's palace, Alexandra Palace, is a not only beautiful venue that delivers a real feel-good factor but is one of the most accessible venues in London. Come and join the party!"
Vegan Life Live is at Alexandra Palace weekend of 24 and 25 June 2023, with further information on the website www.london.veganlifelive.com