Marketplace

Viridian Nutrition
15 High March, Daventry, Northamptonshire, NN11 4HB
Tel No: 01327 878050
Fax No: 01327 878335
Website: www.viridian-nutrition.com
Profile: The Viridian Nutrition multi-award-winning range of more than 200 products was founded in the UK in 1999 on the fundamental principles of purity, charity and the environment.  More than 40% of the range is certified organic by the Soil Association.  So far, more than £200,000 has been donated to children's and environmental charities.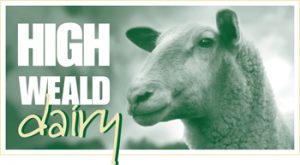 High Weald Dairy
High Weald Dairy, Tremains Farm, Treemans Road, Horsted Keynes, West Sussex, RH17 7EA
Tel No: 01825 791636
Email: sales@highwealddairy.co.uk
Website: www.highwealddairy.co.uk
Profile: High Weald Dairy makes a wide range of Award Winning organic cheeses using sheep milk and cows' milk.
The cheeses are available as whole wheels for the Deli counter as well as Pre packed wedges, ideal for the self service chiller cabinets in independent retailers and farm shops.
These include both organic Cow and Sheep milk Halloumi (the vegetarians rasher!), Medita (Feta style), Sussex Slipcote soft cheese and Duddleswell hard cheese, and from cows' milk; Saint Giles, Tremains Organic, and Ashdown Foresters. Frozen Sheep milk 500ml bottles also available. Available from your organic Wholesaler, or please call the Dairy for further information and suppliers.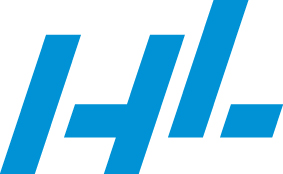 HL Display (UK) Ltd
1-2 Horsecroft Road, Harlow, Essex, CM19 5BH
Tel No: 01279 822307
Email: enquiries-uk@hl-display.com
Website: www.hl-display.co.uk
Profile: HL Display is the UK's leading designer, manufacturer and supplier of point of purchase displays and in-store merchandising solutions. Our 3eBin scoop bins and 4eBin gravity bins enable retailers to create modern bulk bin fixtures while reducing plastic packaging waste. All bulk bins in our portfolio are food safe, recyclable and easy to install and clean. Their sleek design means that when multiple bins are used together more product can be merchandised. Both the 3eBin and 4eBin ranges are also manufactured in an ISO14001 factory, ensuring that environmental certification standards of production are met.


Essential Trading Ltd
Unit 3 Lodge Causeway Trading Estate, Fishponds, Bristol BS16 3JB
Tel No: 0117 958 3550
Fax No: 0117 943 0801
Email: sales@essential-trading.coop
Website: www.essential-trading.coop
Contact: Sales Team
Profile: A leading European organic and Fairtrade product wholesaler, Essential Trading manufactures and distributes ethically sourced, sustainable wholefoods, ecological household products and cruelty-free body care, nationwide. Our range covers over 5500 lines including our own award-winning Essential brand, vegan and vegetarian products, special diets and free-from alternatives, demeter, chilled goods, speciality foods and exclusive artisan brands. We offer the complete package for your business which can be tailored to your individual needs – a dedicated customer service team, contract mixing service, with retail, catering and bulk product sizes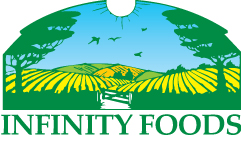 Infinity Foods (Wholesale)
46 Dolphin Road, Shoreham-by-Sea, BN43 6PB
Tel No: 01273 456376
Fax No: 01273 463790
Email: charlie@infinityfoodswholesale.co.uk
Website: www.infinityfoods.co.uk
Contact: Charlie Booth
Profile: With over 40 years experience in the trade Infinity Foods is the UK's leading Organic and Fairtrade wholesaler. We stock over 5,000 lines including all the major brands and many small speciality items. Infinity's Own Label range of essentials continues to offer the best value available. If you are interested in our efficient national delivery service call and talk to our dedicated, friendly sales team.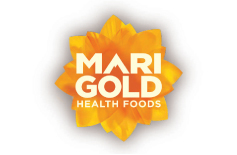 Marigold Health Foods Ltd
Unit 2 White Hart Works, 550 White Hart Lane, London N17 7BF
Tel No: 020 7388 4515
Fax No: 020 8881 2242
Email: sales@marigoldhealth.co.uk
Website: www.marigoldhealthfoods.co.uk
Profile: From our warehouse in north London we distribute a range of chilled, fresh and ambient foods within a sixty mile radius in dedicated refrigerated vehicles. We carry 5,000 lines of which over 60% are certified organic and we are particularly known for our family of Swiss Vegetable Bouillon products, much loved by celebrity chefs. Other agency lines include: Nourish Kefir, Rhythm Coconut Kefir,  Engevita Yeast Flakes, Sunshine Instant Soups with Vitamin D and the delicious Marigold Braised Tofu.


Skoulikas Bedford Ltd
52 Harrowden Road, Bedford. MK42 0SP
01234 354 783
01234 213 725
jan@sunitafoods.co.uk
www.skoulikasbedford.co.uk
Profile: Skoulikas Bedford Ltd is the merger of George Skoulikas Ltd and Bedford Continental. The organic side of the business (Skoulikas) specialise in supplying high quality, organic and natural foods from the Mediterranean and beyond.
Established in 1977, the range of products has grown from olives & olive oils, tahini & halva to include pesto, pâté, lemon & lime juices, fresh tomato sauces, bruschetta spreads and infused oils. Recently they have become UK agents and distributors for Isola Bio organic milk alternatives, Quinua Real organic quinoa products and Celestial Seasoning teas.


The Health Store
Unit 10, Blenheim Park Road, Nottingham, NG6 8YP
Contact: Paul Rideout
Tel: 0115 976 7256
Main office: 0115 976 7200
Email: paulr@thehealthstore.co.uk
Profile: The Health Store Wholesale Ltd is the oldest natural and organic wholesaler in the UK, trading for over 84 years and supplying customers nationally and internationally. Our product range consists of around 11,000 products across, Food and Drink (Natural, Organic and Specialty Diet), Chilled and Frozen, Supplements and Remedies, Natural Body care, Home Care and Pet Care.
Free of charge pallet and Next Day parcel deliveries are available throughout the UK and Ireland. Markets serviced globally.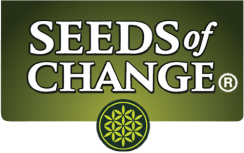 Seeds of Change
Mars Food, Freeby Lane, Waltham on the Wolds, LE14 4RS
Tel no: 07807150936
Website: www.seedsofchange.co.uk
Profile: At Seeds of Change, we believe that goodness comes from the ground up. That's why our products contain only the finest organically grown ingredients, selected with care and prepared with pride. We give 1% of our sales to the research and promotion of biodiversity and sustainable organic practices.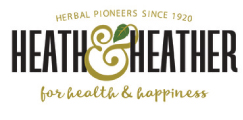 Heath & Heather
Pasture Road, Moreton, Wirral CH46 8XF
Tel no: +44 (0)7970 219 837
Website: www.heathandheather.co.uk
Profile: Heath & Heather have been herbal pioneers since 1920. Today, with a total of 45 teas and herbal infusions including over 100 organic ingredients, there is certainly a product to fit every shoppers' needs. The most popular blends include a range of natural and organic 'Super Teas' and flavoured green teas such as Coconut, Manuka Honey and Imperial Matcha. Heath & Heather's foundations are built upon heritage, expertise, and functionality of ingredients. The brand has been recently redesigned with stand-out packaging depicting a hedgerow of 'health and happiness' on shelf.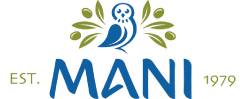 MANI
17 Gatcombe Mews, Hanger Lane, London, W5 3HF
Website: www.mani.organic
Profile: We at MANI Greek Organic Products are passionately organic and ethically motivated. An appreciation for people and nature has inspired the Bläuel family business since 1979. MANI excels in delivering exceptional quality Greek products which are organic, raw, vegan, fairtrade and full of flavour. From the finest award – winning olive oils to delicious raw fermented olives, our exquisite delicacies are the perfect versatile fine dining ingredients and delightful nibbles. We launch this July with the UK's wholesalers and hope you will love our products just as much as we do!