Good Health Naturally releases new magnesium range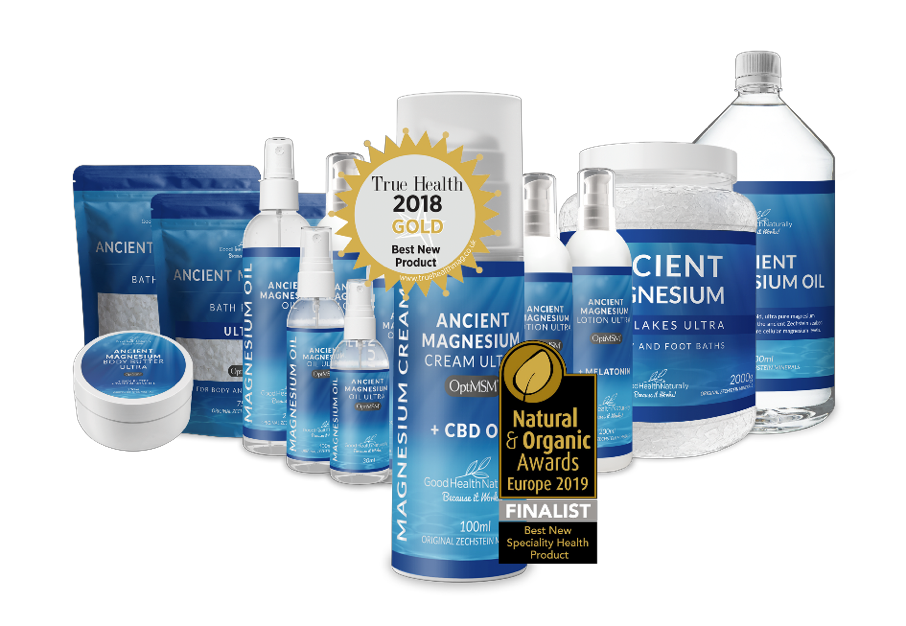 Promotion
Described as the most complete and absorbable range is Good Health Naturally's new Ancient Magnesium range.
Offering a convenient way to naturally boost cellular magnesium levels, providing fast and effective relief to anyone suffering from chronic pain, muscle cramps, skin disorders, mental health issues, sleep disorders, and more, each product delivers a highly potent combination of ultra-pure concentrated Zechstein magnesium chloride, extracted from the depths of the ancient Zechstein seabed, and OptiMSM, an organosulphur compound, which, when combined with magnesium, dramatically improves transdermal absorption.
The range comes in a variety of topical applications, including award-winning Magnesium Cream + CBD Oil with OptiMSM (voted True Health Best New Product 2018 and Finalist in the Natural and Organic Awards Europe 2019 Best New Speciality Health Product), Magnesium Bath Flakes, Magnesium Body Butter, Magnesium Oil, and Magnesium Lotion.
Wholesale Health is a family business, based in Hartford, Cheshire, and for over 18 years has been distributing Good Health Naturally's range of health supplements to independent retailers.
For more information, visit www.WholesaleHealthLtd.co.uk