Natural skincare brand unveils global climate campaign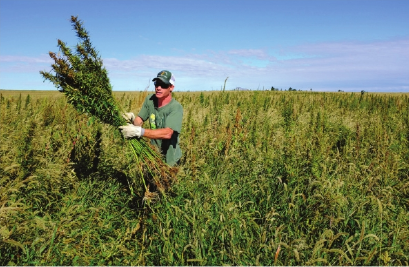 Dr Bronner's has announced the launch of its Heal Earth! campaign in more than 20 countries.
The natural bodycare and personal care brand has released a new documentary, Journey to Pavitramenthe, designed to highlight supply chain solutions for climate resilience. The seven-minute documentary details the community of 1,500 farmers in Bareilly, India, who produce the fair trade and organic mint oil used in Dr Bronner's products through regenerative agricultural practices. It can be viewed online by visiting https://www.youtube.com/watch?v=pkkk5FjNyQw
Through educational events, in-store demonstrations and promotions, product giveaways, and social media campaigns, the brand's partners worldwide will use retail and community spaces to inform and educate the public about the collective need to 'Heal Earth!' in Australia, Austria, Europe, Hong Kong, Ireland, Israel, Japan, Korea, Malta, Mauritius, Mexico, Panama, Singapore, Scandinavia, Switzerland, Taiwan, the UK and U.S. In the UK, Dr Bronner's is selling a limited edition Heal Earth labelled liquid soap.
"We recognise the importance of our small-scale farming partners using regenerative organic agricultural practices to increase soil fertility and revitalise farming communities in making our range of biodegradable products," commented Cliff Moss, Dr Bronner's UK distributor. "We are proud to be part of this global effort to educate and demonstrate what is possible working together for climate solutions within our business model."