Supermarket cafes accused of being irresponsible in children's food offering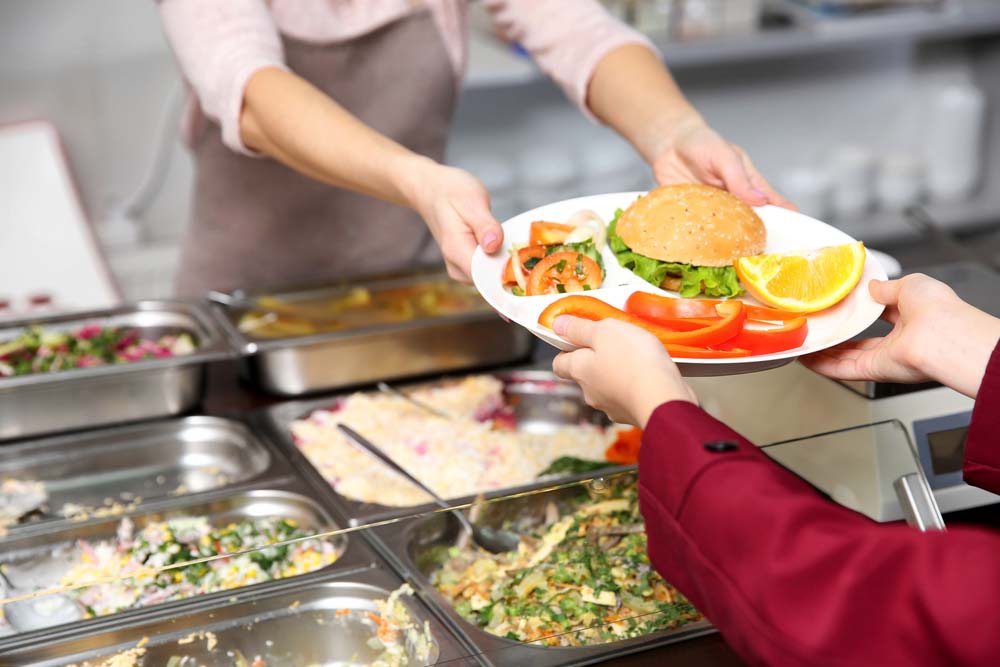 The Soil Association has revealed a new league table ranking children's food at 28 popular chains, with some accused of offering irresponsible menus.
The Out to Lunch league table, compiled by the Soil Association with a team of secret diner children and parents, has persuaded 13 chains to commit to serving two portions of veg with every child's meal within the next 12 months.
JD Wetherspoon topped the league table, followed by Ikea and Harvester, with organic and sustainable ingredients and lots of veg on the menu. Children's meals in the highest scoring chains were on average £1 cheaper than meals in the lowest scoring chains, showing that price isn't a barrier to good food.
But even with an increase in fresh vegetables and organic food across the high street, many chains are serving children unhealthy and unsustainable meals – despite 88 per cent of parents saying that children's food in high street chains isn't good enough, and 70 per cent saying environmental sustainability is important to them.
One such offender was Marks & Spencer Café, which serves no veg on the children's menu, and several chains are offering excessively sugary puddings. Hungry Horse's Mini-Mania Sundae was found to contain 56.2g of sugar and 495kcal, more than double a child's daily sugar allowance. Several chains, including Bella Italia and Giraffe, were found to be serving children single-use plastics, such as cups and straws and others, such as Las Iguanas and Café Rouge, are "dishing up deforestation" by serving meat fed with uncertified animal feed.
Supermarket cafes, which serve millions of meals each year, were included in the league table for the first time alongside high street chains. They generally scored near the bottom of the table, with no British meat served at Tesco Café, mouldy fruit at Morrisons Café, and ASDA Café declining to say whether they use free range eggs.
Hattie Shepherd, Soil Association Policy Officer, commented: "Out to Lunch has kickstarted a veg revolution on the high street, with more than a dozen chains committing to serving two portions of veg with every child's meal. But many chains are being irresponsible and failing to offer children the food they deserve. Parents would be shocked if they knew popular chains were dishing up deforestation to their children – especially when it's clear from top performing chains like Wetherspoon and Ikea that cost isn't a barrier to healthy and sustainable food. And why are British chains and supermarkets sourcing meat from Thailand and China over British farmers? Our children deserve better."
In response to the campaign, 13 chains have committed to serving two portions of veg with every child's meal within the next 12 months – Harvester, Ikea, ASK Italian, Zizzi, Giraffe, Hungry Horse, Wetherspoon, Prezzo, Leon, Wahaca, Wagamama, Sainsbury's café and Brewers Fayre.
An M&S spokesperson told Organic & Natural Business: "Our apple slices pot, as well as loose apples, satsumas and bananas, are all offered as part of our M&S café kids meal deal. Prior to this survey, we've already begun looking at extending our kids menu to offer more great quality, fresh food choices for families visiting our cafes."