Unpacked scheme expanded by Waitrose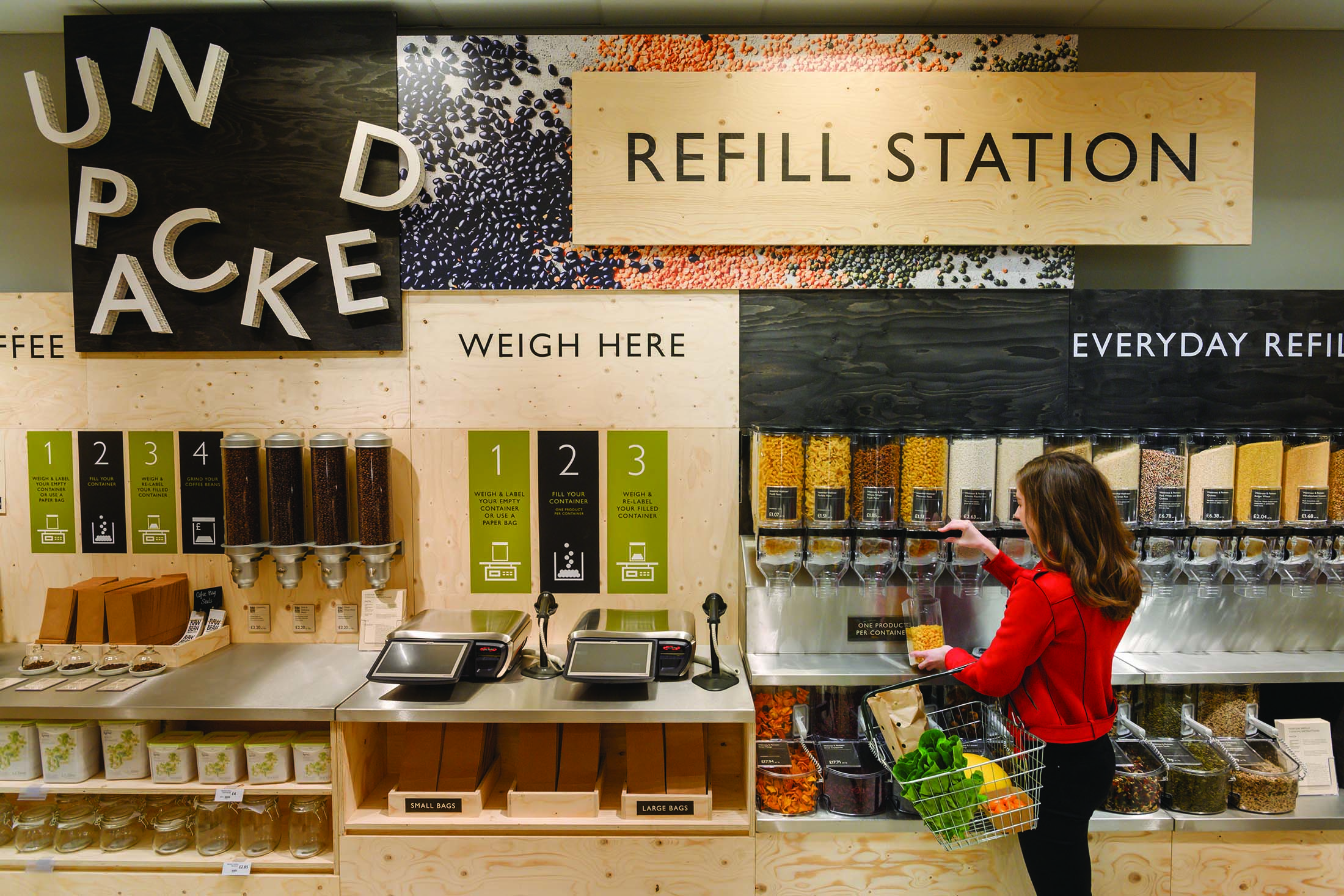 Waitrose has announced it is extending its 'Unpacked' test beyond the original end date.
The retailer transformed its Botley Road, Oxford shop in June, taking more than 200 products out of their packaging to test how customers might be prepared to shop differently, with the aim of saving thousands of tonnes of unnecessary plastic.
The test, set out to get as much feedback as possible and more than 7,000 customers have provided comments through its in-store feedback walls, customer interviews, its dedicated website page, and social media, using #WaitroseUnpacked. 
Waitrose has announced it will introduce the Unpacked test into three more shops which have been selected so it can be included as part of already-planned refurbishments this year. Unpacked will now form part of the new look stores to be unveiled in Cheltenham, Gloucestershire, in September, and Abingdon and Wallingford, both in Oxfordshire, in November. All three shops will have a dedicated refillable zone. This will include dispensers for dried products, frozen 'pick and mix', coffee, wine and beer refills, as well as Ecover detergent and washing-up liquid refillables.
Tor Harris, Head of CSR for Waitrose & Partners, commented: "We are keen to take the Unpacked concept forward and these additional tests will help us achieve this, as well as understand its commercial viability. Through working with our customers and suppliers, we will continue to learn and develop ideas which have the potential to be rolled out more widely."
Commenting on the news, Friends of the Earth plastic campaigner, Julian Kirby, said: "Customer enthusiasm for less packaging is fabulous news – supermarkets across the UK must take note and do far more to cut down on pointless plastic and packaging in their stores. New legislation is needed to ensure that every business plays it part in cutting waste and phasing out the unnecessary single-use plastic packaging and products that blight our environment."