Wessanen signals sustainability commitment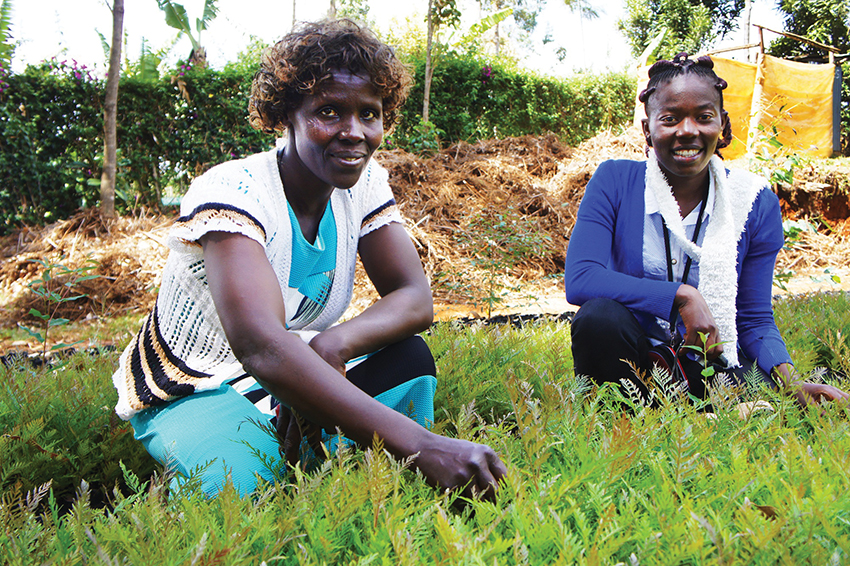 The company that owns Clipper Teas, Kallo and Whole Earth has pledged its support of environmental projects in Africa as part of its sustainability goals.
Wessanen UK has helped to plant 223,378 trees over the last two years through its partnership with charitable organisation, International Tree Foundation (ITF).
As the sustainable food company's lead charity partner, ITF has benefitted from team fundraising initiatives and corporate donations from Wessanen UK that have been used to support communities in both Africa and the UK and provide education around the importance of reforestation.
From small-scale sustainable community forestry projects to an ambitious 20 Million Trees Campaign, ITF's efforts are focused on regenerating and cultivating trees and forests to conserve habitats rich in biodiversity.
Last year saw the completion of six small-scale forestry projects supported by Wessanen UK, which have helped to restore or enhance 109 hectares of land and raised awareness about trees and the environment with nearly 2,000 people.
Emma Vass, CEO at Wessanen UK, explained: " As a business, we believe in the importance of connecting to nature and we're committed to producing food in the right way to protect our planet and help it thrive. We recognise how important trees are to the health of people and the environment."
Andy Egan, ITF Chief Executive, added: "ITF and all our local partners are extremely grateful for Wessanen UK's support; the portfolio of projects supported by the company send encouraging messages from across the continent. These deliver crucial work on sustainable rural development, community forest management and women's leadership and empowerment. We look forward to another year of working together".