AWARD WINNING – TRULY AUTHENTIC KIMCHI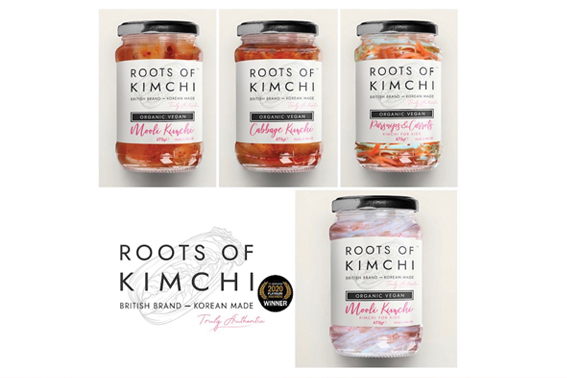 Sponsored
ORGANIC & VEGAN SUITABLE FOR THE WHOLE FAMILY
Introducing an award-winning new range of kimchi, with taste and goodness just the way it should be.
Using authentic Korean family recipes, Roots of Kimchi is the perfect partnering of Korean heritage and modern British production. With Korean and British founders, authentic family recipes are recreated in small batches by Korean chefs, delivering a taste experience unbeknown to the UK until now.
Available in small and large glass jars, Roots of Kimchi's range includes authentic vegan cabbage and vegan radish products at its core, and there's even a range of kimchi for kids to encourage a little more veg into children's diets! (grownups will also love!).
Kimchi was invented in Korea, and the vast benefits of authentic kimchi have been enjoyed by Korean people for generations. This heritage is imperative to ensuring that Roots of Kimchi deliver the very best kimchi possible to its customers.
Already recognised as a winner in the 'Janey Loves' Platinum awards, Roots of Kimchi's products are proving a very popular health food and are being stocked by wholesalers and healthfood stores alike.
We'd love to work with you! Please contact us for further information…..