Divine is voted favourite Fairtrade Product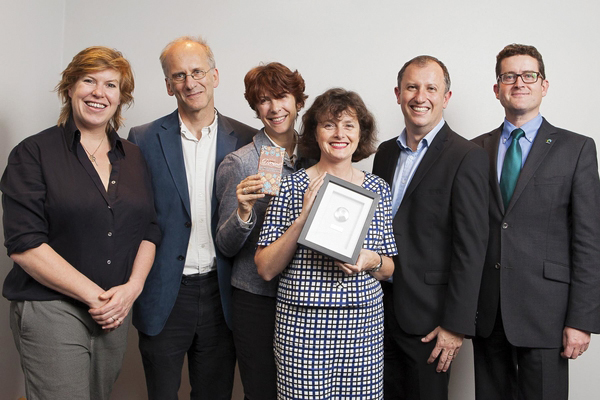 Divine, the only Fairtrade chocolate company in the world to be 45 per cent owned by the farmers who supply its cocoa, is celebrating after its Milk Chocolate with Toffee & Sea Salt was named as the UK's Favourite Fairtrade Product at a reception held on the 15 October to mark 20 years of Fairtrade in the UK.
The public praised Divine's chocolate bar for its "innovative flavour", calling it "just the ticket for an autumnal fireside tea-break", their "favourite little luxury" and "absolutely scrumptious". One person summed up its appeal as, "tastes good, feels good, does good." But for one fan, Divine's Milk Chocolate with Toffee & Sea Salt is almost too good. "Can't eat just one square. It's the whole bar every time, actually," he said.
More than 1700 members of the public nominated their favourite Fairtrade product for the award, with big-name global brands, supermarket own-label goods, and products consumed out of home all getting votes. Accepting the award from chef, writer and broadcaster Allegra McEvedy MBE, who is patron of the Fairtrade Foundation, Sophi Tranchell, managing director at Divine, said: "We are absolutely delighted that Divine's Milk Chocolate with Toffee & Sea Salt has been voted the UK's favourite Fairtrade product on the 20th anniversary of the FAIRTRADE Mark. Thank you to everyone who voted – it is public recognition for a brand that's not only delicious, but owned by the 85 000 farmers of Kuapa Kokoo, who will be extremely pleased to hear that their chocolate is such a big hit here in the UK."