Food Exec's To Plot Brexit Course for UK's Largest Manufacturing Sector at Food & Drink Business UK Conference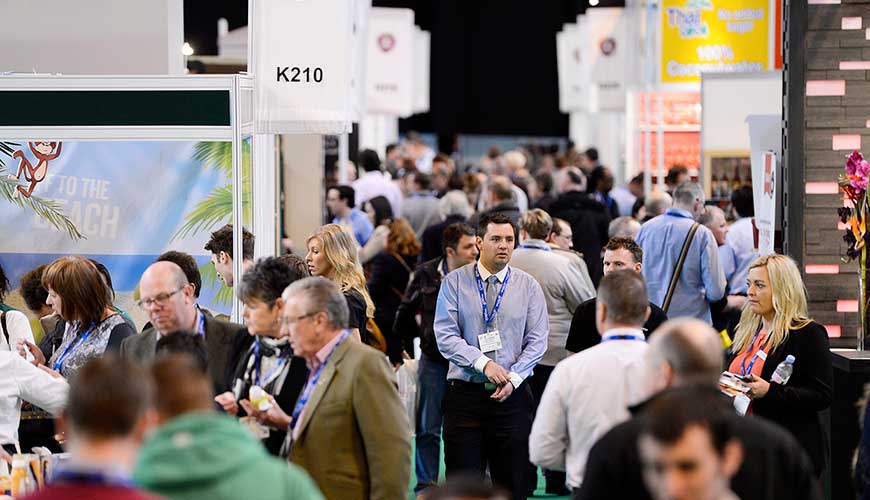 The Food and Drink Business UK Conference, a leading gathering of food and beverage industry professionals, takes place on the 7th November in the Ricoh Arena, Coventry with a focus on Manufacturing, IT, Data, Logistics and more. The annual event will welcome 2,000 food industry professionals, 200 speakers and 170+ exhibitors.
Top speakers this year include:
Tammy Butterworth, Global R&D Manager, PepsiCo.
Thomas Brewer, Engineering Innovation and Transformation, AB InBev
Vincent Doumeizel, Vice President, Food and Sustainability, Lloyd's Register Group
Paul Isherwood -Head of Technical and Quality, SHS Group
Gavin Milligan, Group Sustainability Director, William Jackson Food Group
Andrew Beresford, Head of QESH, British Sugar
Verity Wilks, Responsible Sourcing Manager, Jordans & Ryvita Company
Paul Isherwood, Head of Technical & Quality, The SHS Group Drinks Division
Jon Walsh, Group Commercial Director, Meadow Foods
John Stapleton, Co-Founder, Covent Garden Soup and Little Dish
There will be 28 conferences taking place within the event including the Supply Chain & Logistics Summit, Craft Beer and Spirits Expo, Sustainable Food & Beverage Manufacturing Summit and Quality & Safety Summit.
The Food and Drink Business UK Conference takes place as uncertainty grows within the food and drink industry as negotiations gather pace in Brussels ahead of Brexit. The food and drink industry, the UK's largest manufacturing sector, faces a potential exodus of EU workers, a loss of £3bn in subsidies and the unwinding of over 4,500+ EU regulations and laws that govern the industry. According to the conference organiser Colin Murphy, the event presents a chance for the food and drink industry to discuss the likely challenges head on.
"This is an important event for the food industry in the UK. It's taking place at a time when there is a significant amount of uncertainty ahead of Brexit. Every executive I speak to about the future begins with 'What if…', there is no indication as to what happens next. The Conference is returning for a third year to provide opportunity for companies to find new technologies, alternative ways of manufacturing and help post Brexit planning."
"We'll be bringing together the largest food industry and food tech companies including senior executives from the UK to outline what they think is the best case and worst case scenarios for the UK post Brexit."
Attendees and Exhibitors
The 2,000 attendees at this years conference will include senior executives from across the UK and European food industries including Managing Directors, CTO's, Finance Directors, Marketing Directors and Operations Directors from the largest manufacturers, retailers and distributors along with chefs, food enthusiasts, nutrition specialists and more.
Attendees will also be treated to a showcase of the latest technology driving innovation in the food sector along with new products, services and the latest treats on their way to becoming stock on supermarket shelves from over 170 exhibitors.
Brexit, craft beer, retail sector and more…
With the backdrop of Brexit this year there will be a series of talks across the stages discussing the wide ranging impact of the ongoing Brexit negotiations and what a 'Hard Brexit' could mean for food producers across the UK.
The challenges facing the UK craft beer and spirits sector will also feature at this years conference with the inclusion of the Craft Beer and Spirits (CBS) Summit. With over 270+ Whiskey Distillers and 1,700+ Brewers across UK, the domestic market has become highly competitive while scaling internationally remains an issue for many companies. The CBS Expo will bring together some of the leading brewers and distillers across the UK to discuss what happens next in the industry.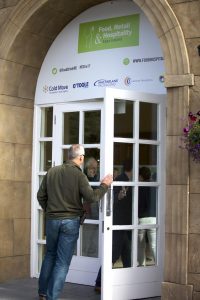 The Food and Drink Business UK Conference will also feature the Food Retail Show and the Foodservice and Hospitality Expo. The show and expo will attract food industry leaders from the UK's largest supermarkets and symbol groups to major convenience stores, online retailers, leading restaurateurs and hoteliers to connect key buyers from the food retailing, foodservice and hospitality sector with key exhibitors supplying into these sectors.
Other conferences of interest include: Food and Drink Data and IT Summit, Sustainable Food and Beverage Conference, Food and Drink Supply and Logistics Conference, The Beverage Summit and the Food and Drink Skills, Training and Careers Show.
Tickets and entry
Entry to the Food and Drink Business UK Conference is free for a limited time only. You can register at http://www.fooddrinkevent.co.uk/.
For further enquires contact
James McCann
ClearStory
Email: james@clearstory.ie