Alara manufactures net zero carbon cereals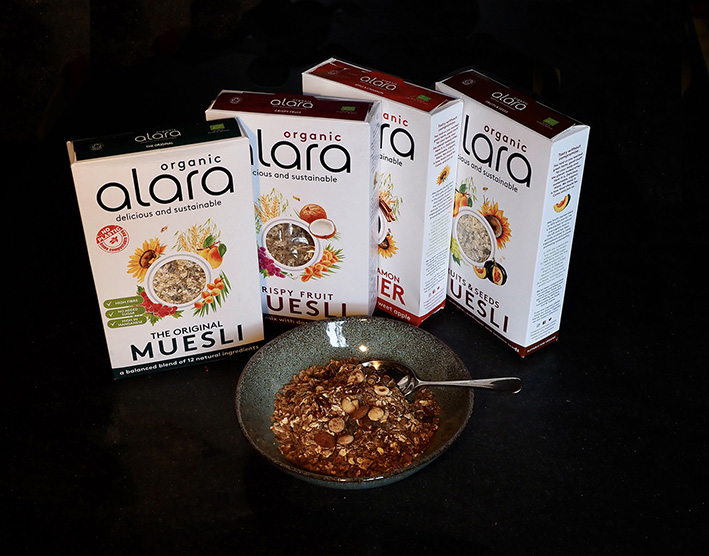 Alara has recently become the first cereal brand on Earth to manufacture net zero carbon cereals. On their latest four muesli products, they declare Scope 3 emissions on pack so customers can know how much CO2e has been embedded to produce each of them. They have included a QR code on the back of the box which leads to an explanation.
This carbon is offset by donating to the organization Rainforest Saver, which promotes the planting of a nitrogen fixing tree called Inga amongst farmers in Sub-Saharan Africa and Central and South America.
Their main goal is to put an end to slash and burning agricultural techniques which can cause huge damage to the forests. As every growing Inga tree absorbs a certain amount of CO2 from the atmosphere, Alara can offset the carbon footprint of these four products. Just now only these four recipes are neutral carbon – Fruits & Seeds, Crispy Fruit, Apple & Cinnamon and Original – but, working with Westminster University they are expanding this feature to more of their product line.
This is the latest and challenging step to reinforce their commitment to sustainability and their current claim as the most sustainable manufacturer on Earth. Alara was also the first cereal brand to be certified Organic, to become plastic free. The factory is also zero waste and uses green energy some of which is generated on site.