BombusLeaf Wraps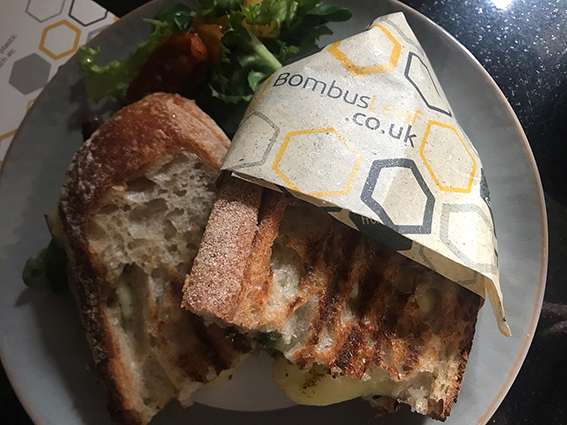 Sponsored
BombusLeaf Wraps are an affordable replacement for conventional fabric wraps, single use plastic bags, cling film and foil to wrap or cover food such as; bread, cheese, fish, fruit, meat, and sandw as well as other raw and cooked foods.
Made from 100% natural and sustainable materials; meadow grass, wood pulp and wild beeswax, they are naturally protective,  antibacterial and easily cut or torn to the size you need for use with food at home or on the go.
BombusLeaf wraps are home compostable or they can be used as fire lighters for wood burning fires once no longer usable.
For more information and to place your order please contact helen@healthandwholefood.com
Tel: 07944307635