BOOM Awards 2021: Organico comes out a double winner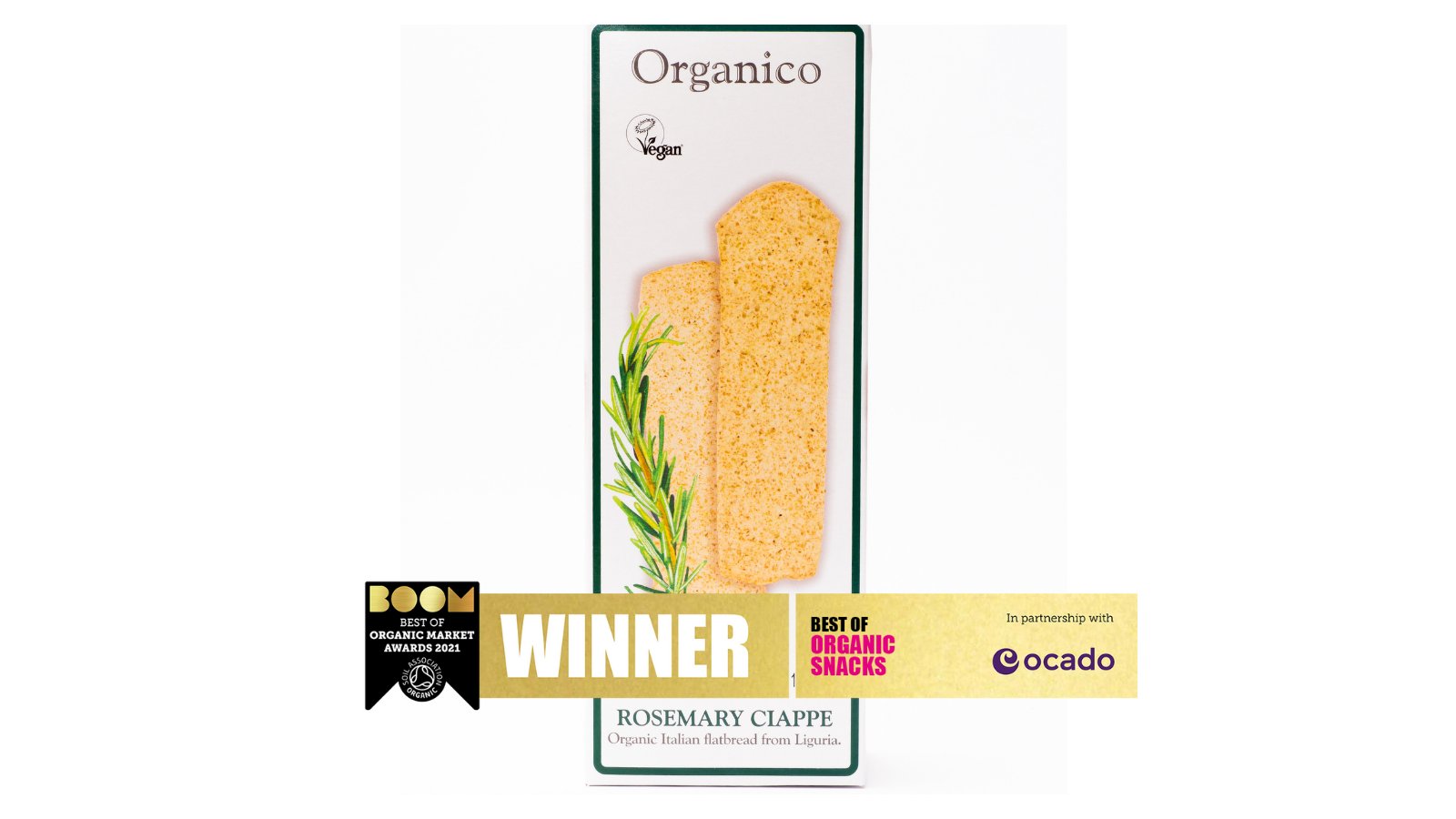 Sponsored
Organico has achieved two awards at the BOOM (Best of the Organic Market) Awards 2021 – the UK's only organic awards, which was held in London on the 8th of July 2021.
After a thorough taste test by three esteemed food professionals, Organico's Rosemary Ciappe won Best of Organic Snacks, described by the judges as "incredibly moreish, crispy and delicious". Organico's Nerone Black Rice also came out on top in the Subcategory Best of Store Cupboard – Everyday Essentials. These triumphs have arrived at a time when the organic market is thriving. In 2020, the organic market saw a 12.5% increase, with the public increasingly conscious of the environment, quality and ethics in their food choices.
The BOOM Awards are hosted by leading UK organic certifier, Soil Association Certification, in partnership with online retailer, Ocado, to honour those delivering excellence in the organic market. The flurry of excitement surrounding organic is set to continue with Organic September upcoming, a month celebrating organic producers, brands, suppliers and the stories and motivations behind organic.