Goodlife expands range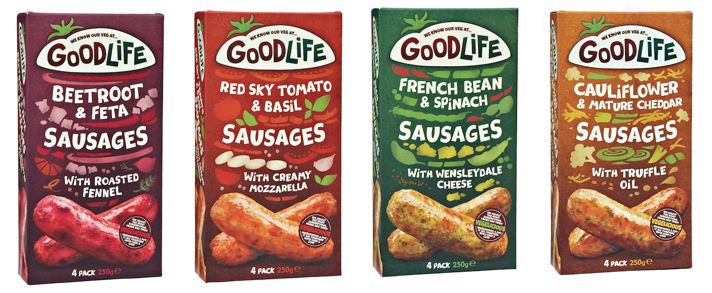 Goodlife has launched a new range of vegetarian sausage, bursting with the fresh flavours which have come straight from the farm.
Sausages in the range include Beetroot & Feta Sausages with Roasted Fennel; Red Sky Tomato & Basil Sausages with Creamy Mozzarella; French Bean & Spinach Sausages with Wensleydale Cheese; and Cauliflower & Mature Cheddar Cheese Sausages with Truffle Oil.
Straight from the farms, the fresh harvests are turned into Goodlife produce, and then quickly frozen, to lock in the goodness and seal in the flavour. This method acts as a natural preservative.
The range also includes burger varieties, including: Spicy Veg Bean Burgers with a kick of Chipotle Chili, and Picador Parsnip & Sweet Carrot Nut Burgers with crunchy Cashews. www.goodlife.co.uk