Healthier Baking with Tree of Life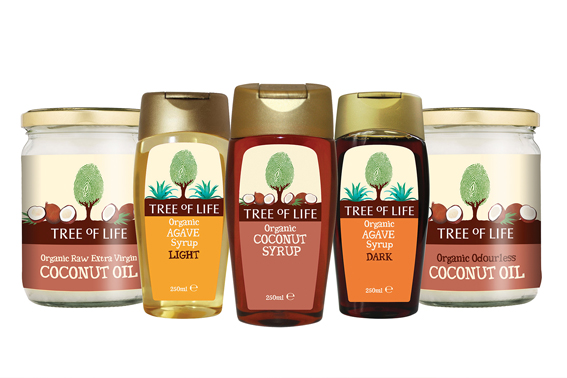 Sponsored
The Great British Bake Off is back on our screens and we're celebrating with some simple, healthy switches you can make, so you can have your cake and eat it!
Tree of Life Organic Agave and Coconut Syrups are a great way to add a little natural sweetness to bakes, cakes and recipes, without the blood sugar spike traditional cane sugar can cause, as they have a lower glycaemic index. Made from the nectar of the Mexican Agave plant Tree of Life Agave Syrups are reassuringly organic and don't have the unpleasant side effects many artificial sweeteners can have. What's more they're 1.5 times sweeter than table syrups, so less is needed, plus they're perfect for vegan lifestyles in place of honey.
For a malty, rich sweetness Tree of Life Coconut Syrup hits the mark and is ideal for use in baking cookies and cakes or simply drizzled over desserts and porridge. Made from the nectar of the coconut palm Tree of Life Coconut Syrup is also certified organic and ideal for vegans.
Tree of Life's range of Organic Coconut Oils can easily be switched for animal fats such as butter and lard, making them healthier and perfect for plant-based diets. The medium chain fatty acids have a number of health benefits plus there's a choice of Extra Virgin Coconut Oil which has a lovely, light coconut taste or Odourless Coconut Oil, perfect for savoury baking.
Save 20% on Tree of Life Syrups and Coconut Oils in October. Spoons up!