It's Soya Good by Organico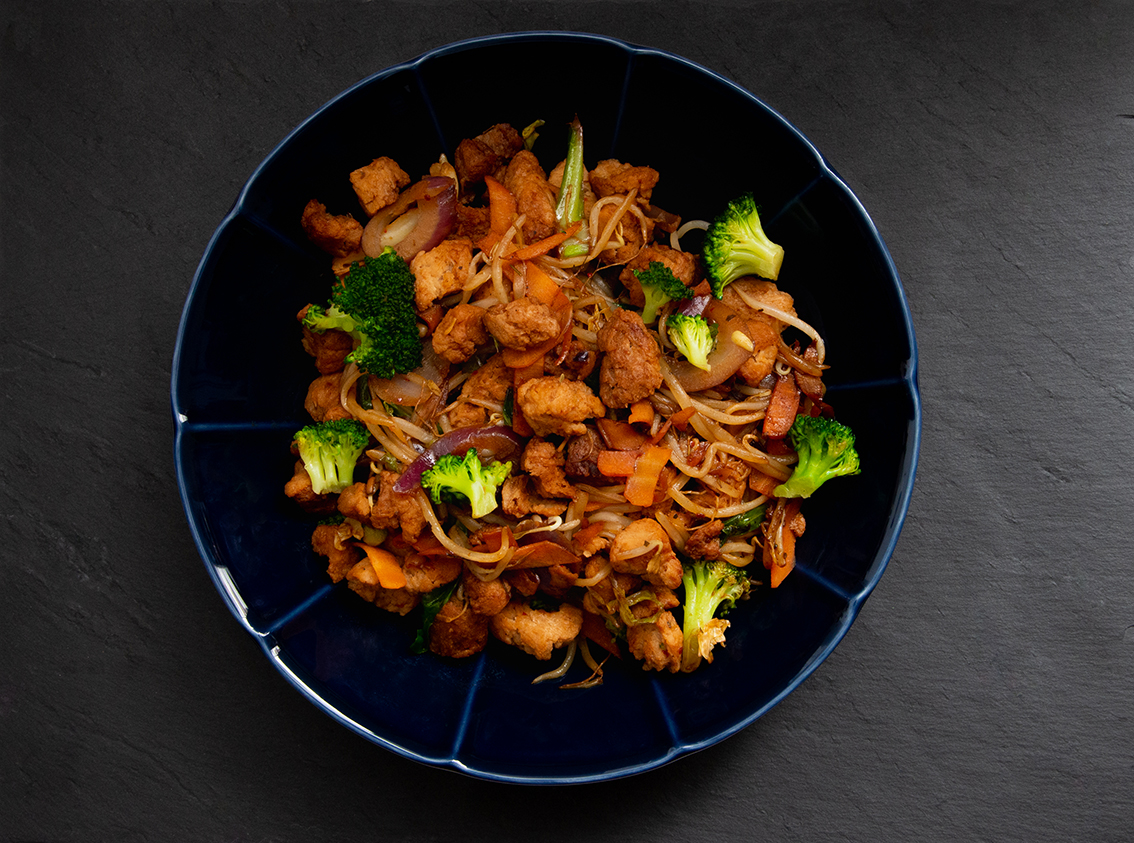 It's Soya Good by Organico is the perfect sustainable meat alternative. Our vegetable protein (TVP) is guaranteed of EU origin, organic, with no genetically modified (GM) ingredients and it contains of 100% pure soya, leaving out all the nasty additives and preservatives most meat alternatives include. Thus, Soya Good is the perfect, healthy ingredient to bring your plant-based meals to the next level.
As a dry good, Soya Good won't need storing in a fridge, nor will it surprise with a short use by date.  It's meant to be tasteless or "bland" in and of itself, but with the right ingredients you can make it a delicious and flavourful addition to your daily recipes. Follow the advice on the pack or in the quick videos accessed via a QR code on the back, soak in some soya sauce for a bit of umami and season as you like. Add our Fajita Strips to your tortilla wrap with stir-fried peppers, onions and a dash of chilli sauce or combine our Soya Kebabs with pitta bread, shredded cabbage and chilli. We are pretty sure you won't be disappointed!
It's Soya Good is part of the Organico product range, that focuses on organic, Mediterranean food. At Organico we commit to sourcing foods that are planet-positive, that help support and enhance biodiversity and eco-systems, that protect soils and the water supply, that are resilient, not wasteful, not polluting or damaging and where the resources used are endlessly renewable. We've made it our mission to find some of the very best organic change-makers who transform the ingredients they grow into the products we eat. Furthermore, we choose to connect with experts, from field to scientific studies, so that our practices are always supporting the wider moves, toward a sustainable and fair food system.
See our collection here www.organicorealfoods.com/collections/soya