Meet the organic sector in Paris on 22-24 October 2023!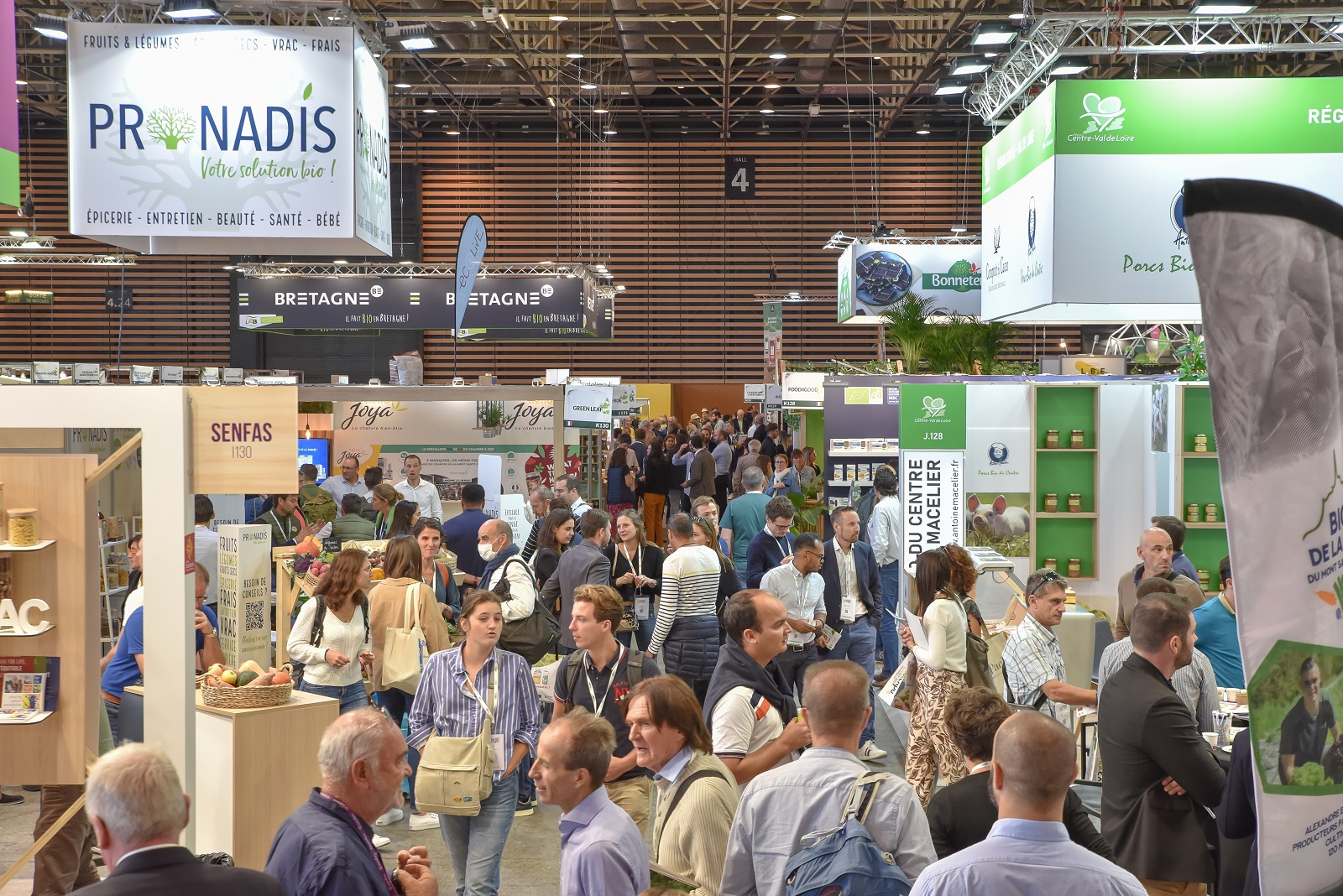 Natexpo, one of the most significant organic and sustainable living trade shows and the only B2B gathering for eco-products in France, returns from 22 to 24 October at Paris Nord Villepinte Exhibition Centre.
The sector is evolving, and now industry players must offer more commitments: sustainability, eco-responsibility, bulk, vegan, local, CSR are trends that are at the heart of consumer expectations today.
At Natexpo, these trends are notably showcased within the New Products Gallery: a space that highlights the innovations of exhibitors, a true showcase of hidden gems, visited by all journalists and visitors in search of novelties and in partnership with the magazine Circuits Bio for the 2023 edition. 200 products will be exhibited.
Another reflection of the boundless inventiveness of the organic industry is the Natexpo Awards, which have been rewarding the most original, useful, and eco-responsible products introduced to the market since 2005, across 10 categories representing the entire organic sector: sweet grocery, savory grocery, fresh products, beverages, dietary supplements, cosmetics and hygiene, ECO-Products / ECO-Services, services and equipment for retail and brands, ingredients and raw materials, as well as Seeds, dedicated to innovative small structures.
Plus, the International Special Mention recognizes the most innovative product presented by a foreign company. Awarded by a panel of experts, journalists, organic professionals, and nutrition experts, the Natexpo Awards assert the added value and differentiation of the product to both distributors and consumers. The 11 winners will be displayed at the entrance of the fair.
Natexpo is also an unparalleled source of innovations!
6 Villages will showcase innovations from TPE/SMEs and startups looking to enter the organic market thanks to Natexpo. Leading names in the organic sector are not left behind, spread across 8 sectors within the fair: Food, Cosmetics and Hygiene, Dietary Supplements, ECO Products / ECO Services, Ingredients and Raw Materials, Services and Equipment for Retail and Brands, E-Commerce Solutions, and the new Textile sector.
For a tailored visit and optimal comfort, Natexpo also offers numerous tools:
Discovery Tours, with a focus on Organic Ingredients and the Circular Economy. For 1 hour, visitors will discover and meet exhibitors offering innovative products and services during a guided tour led by our specialist partners.
8 Thematic Trails, highlighting exhibitors and conferences related to key areas of interest: Organic Catering, Private Label, Vegan, Zero Waste, Local, Epure dedicated to premium cosmetics, Newbies, and Delicatessens and alternative grocery stores, new this year.
Business Meetings, to benefit from targeted meetings with industrialists and processors in the organic sector, according to visitors' criteria, to build personalized appointment schedules.
A unique opportunity to stock up on innovations and meet future business partners.
18,000 professional visitors are expected for these 3 days of networking. They will have the opportunity to get informed about the industry's challenges through 200 conferences and roundtable discussions, led by specialists in the organic market.
Want to be part of it? Request your free visitor badge now at: https://natexpo.com/en/visiter/votre-badge-visiteur-2/?utm_source=targetpublishing&utm_medium=article&utm_campaign=natexpo