Organic milk in spotlight with £1.5m advertising campaign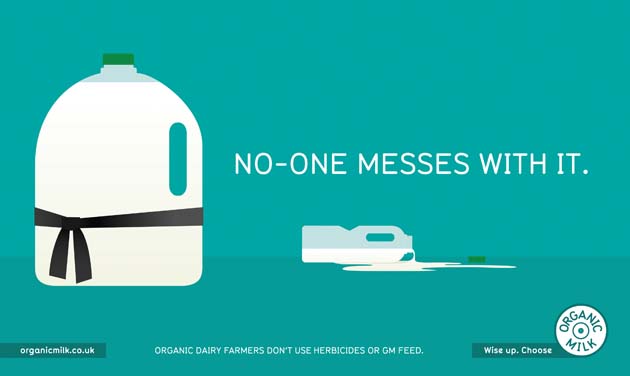 The UK's largest organic milk co-operative has announced a new advertising campaign to further drive consumer awareness.
The Organic Milk Suppliers Co-operative (OMSCo), which represents the majority of the UK's organic dairy farmers, will be continuing to urge consumers to 'wise up' to organic milk in its latest initiative, which follows a successful campaign in 2012.
The campaign, worth £1.5m, will incorporate online and outdoor advertising.
Commenting on the launch, OMSCo Chief Operating Officer, Richard Hampton, said: "Our campaign continues to significantly increase the number of people who are aware of the wider benefits of organic milk and that organic farmers do things differently. We want to remind the consumer what they are getting when they buy organic milk. It's guaranteed by the organic label.Where we invest to raise awareness of organic benefits, consumers increasingly choose organic dairy products. Since the initial wave of advertising last year, the organic liquid milk market has returned to growth."
The advertisements, which will appear on online and on outdoor sites from July, will show bottles of organic milk in various states to visually demonstrate the absence of herbicides or GM feed from the product and highlight the animal welfare benefits of organic dairy farming.