Rude Health sprouts new porridge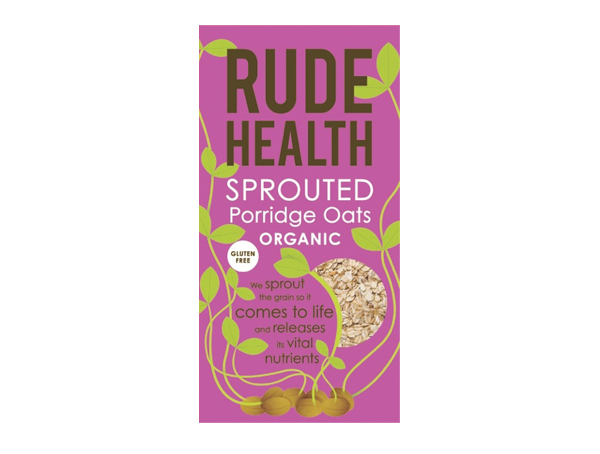 Rude Health is launching the UK's first range of sprouted flours and sprouted porridge oats (gluten-free) in November. Offering a more easily digestible and nutritious alternative to every day (unsprouted) flours and oats, Rude Health will be the first British brand to hit the shelves with four sprouted and organic foods – Whole Spelt Flour, Whole Buckwheat and Whole Wheat Flour and Gluten-Free Porridge Oats.
Prior to the industrialisation of the agricultural world, grains sprouted naturally in fields across Britain; but for over 70 years grains have been harvested and milled before they can sprout. Rude Health's new range of organic flours and oats are made from grains that have been nurtured, allowed to sprout and then dried at a low temperature, keeping all of the fibre from the whole grain and releasing valuable nutrients.