Salt of the Earth Launches New and Improved Formula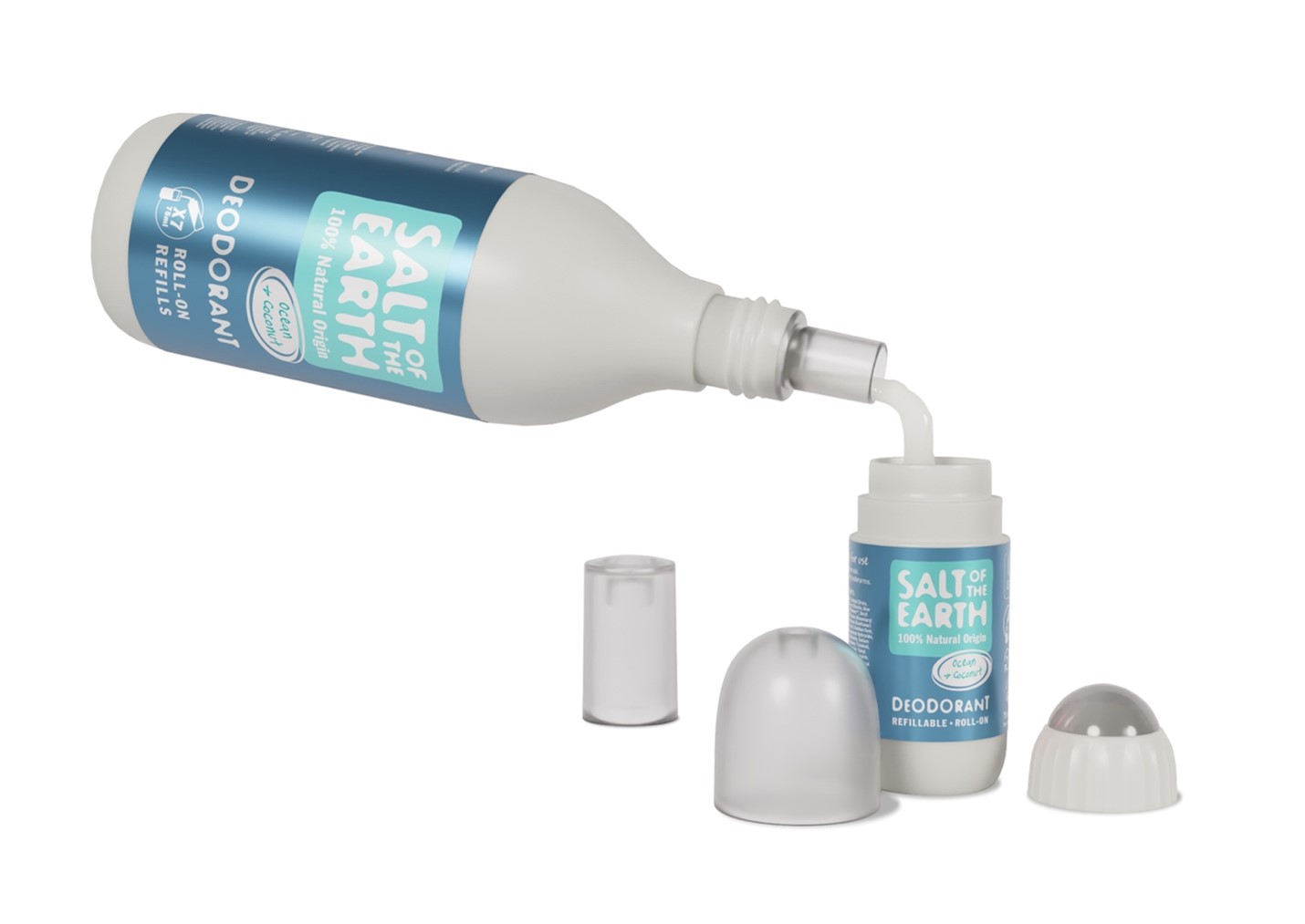 Salt of the Earth's award-winning roll-on deodorant is now available in a new and improved formula.
The collection is designed to meet the needs of both men and women and new packs have been created by the British industrial design firm Rodd Design.
The brand new design results from consumer feedback and is a more sleek, ergonomic product that is more user-friendly for the consumer. This comes alongside a formula update with improved fragrance performance, quicker drying time and enhanced moisture levels.
This is the first time a major brand has launched a fully refillable roll-on deodorant. It is hoped that it will help consumers significantly reduce their plastic consumption and save money; using a refillable roll-on will use 65 per cent less plastic compared to a disposable roll-on. Salt of the Earth already offer refillable spray deodorants and stick deodorants.
Benefits of the new design:
Easy refilling – Thanks to a simple unscrew roller pack and special refill bottle that makes refilling easier and reduces the chance of spillage, up to seven refills from one 525ml bottle. There is also a five litre refill option available to retailers.
More ergonomic design – so that it feels and looks premium.
Bigger roller ball for better application – better feel and coverage during application.
Fully recyclable packaging and made with Post-Consumer Recycled plastic (PCR) – PCR bottles are manufactured using 100 per cent recyclable materials and contain a high content of PCR plastic.
New, improved deodorant formula – keeps you fresh all day long with a light, fresh fragrance that is not overpowering.
The new roll-on deodorant is also now available in two new fragrances – Sweet Strawberry and Neroli & Orange Blossom.