The most sustainable manufacturer on earth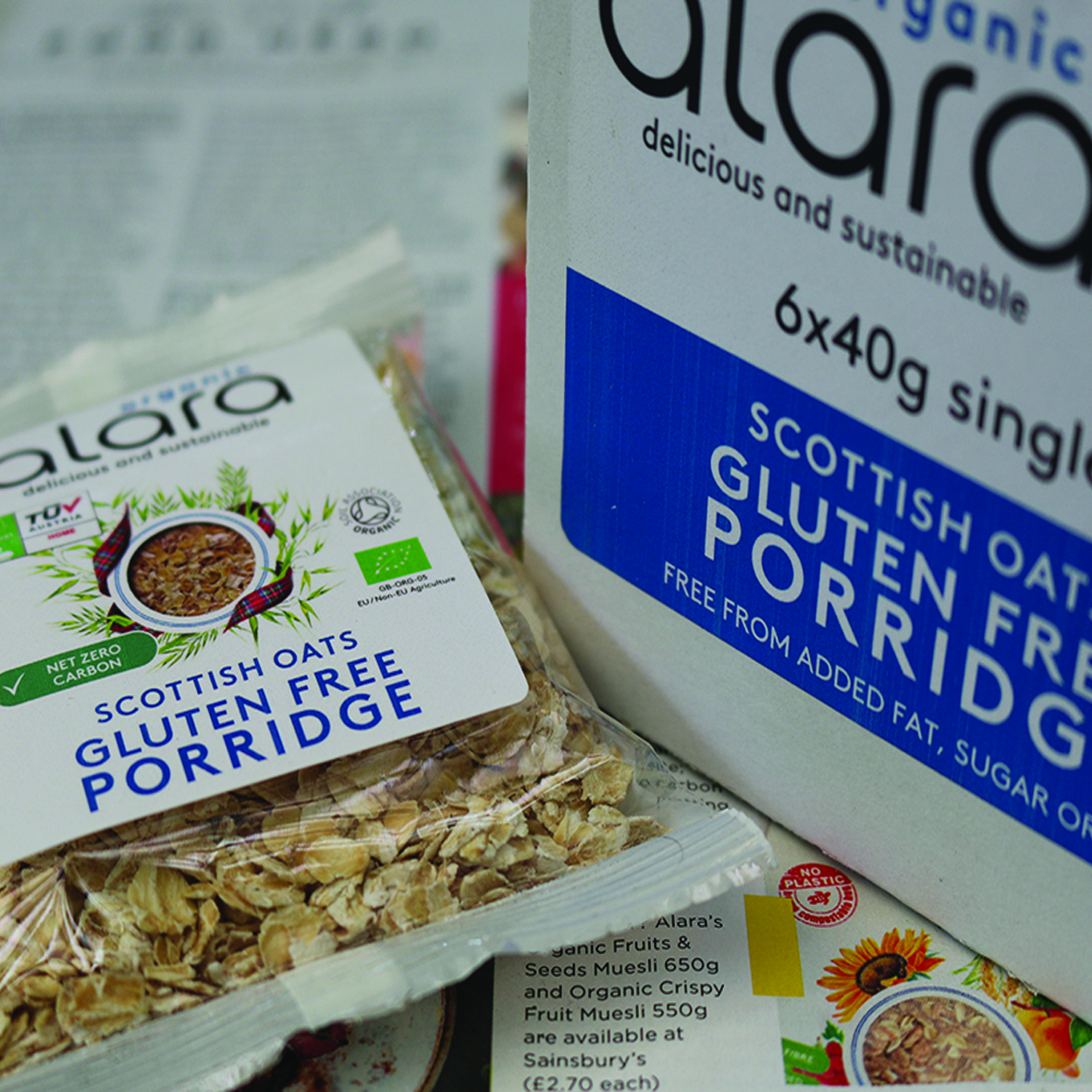 Alara has just launched two new products to be added to its net zero carbon line – Scottish Oats Gluten Free Porridge and Alara Singles – which means that the carbon released during their production will be also offset thanks to the collaboration with Rainforest Saver.
Alara Scottish Oats were already in the market but they now include their embedded CO2e on the back of the pack. These oats are unique as they are still traditionally kilned in small batches to give them a distinct nutty flavour and then stone-milled. They have also received a Great Taste Award as recognition of their exceptional taste. Alara Singles are completely new in the market and consist of 40g individual portions of their five best-selling organic recipes, three of them also gluten free, packed in a free plastic pouch. Their aim is to give customers the convenience of an individual portion without the inconvenience for the planet. These single serve portions will be available in the following flavours – Fruits & Seeds Muesli, Crispy Fruit Muesli, Scottish Oats Gluten Free Porridge, Goji & Cranberry Gluten Free Muesli and Golden Crisp Gluten Free Granola.
This is the latest step of their journey to reinforce their claim as the "most sustainable manufacturer on Earth" and they are working now to make the whole range net zero carbon. As you may know Alara became the first cereal company in the world to be certified organic and to also become plastic free.
www.alara.co.uk